WIAL USA Community of Practice Q2FY22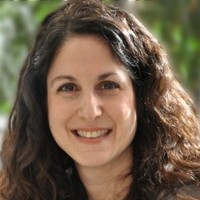 Photo credit: Daniel Baitch
The WIAL USA Coaches Committee is excited to feature Christine Fischer as our guest speaker for the upcoming Community of Practice on June 13th, 2022! She'll be discussing a relationship between Psychological Safety and Action Learning and will cite the work of Peter Cauwelier.
Christine Fischer is a Human Resources professional having gained her Generalist experience in alternative investments at Cerberus. She earned her master's degree in Social-Organizational Psychology from Columbia University. Christine is currently attending the Boundless Leadership 6-month program at Nalanda Institute for Contemplative Science. She is an applied improv enthusiast, and her passion for collaboration initially led her to The World Institute for Action Learning (WIAL) and to today's topic on The Impact of Action Learning on Psychological Safety.
Please join our Community of Practice. We aim to provide relevant content and a pathway to network with colleagues around the US and world.
*When registering, check your spam for a verification email if you don't receive one in your inbox.*